Index > Registration
FabulousMP3
User's Manual
Registration
Notice messages for trial version
The following notice window will appear for unregistered trial version when starting up.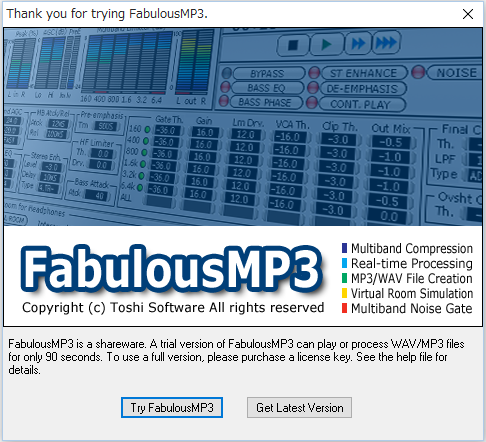 Limitation for trial version
The trial version is allowed to play or process MP3/WAV files for only 90 seconds. When running past the limit, it will stop playback or processing automatically and the notice window will appear on the screen. This limitation can be removed by purchasing the license.
How to register the user info and license key
Choose ' User registration ' in ' Help ' menu
The following registration window will appear after choosing the menu.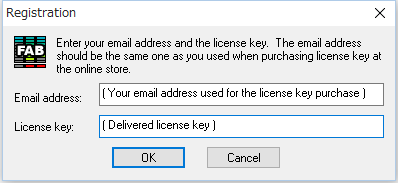 To register the license, you need the license key and your email address that you used when purchasing the license. These two information will be cross-checked. And if these would not match, the license registration can't be allowed.
How to purchase a license

FabulousMP3 download and purcahse