Home recording song collection using self-made effect pedals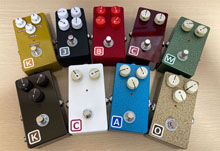 This is a list page of the effect pedals that I made. You can see articles on how I made them for each board type (universal board, through hole / surface mount printed board) and enclosure size (normal, mini).
Find an article about your favorite effect pedal.

Original songs

Thinking About You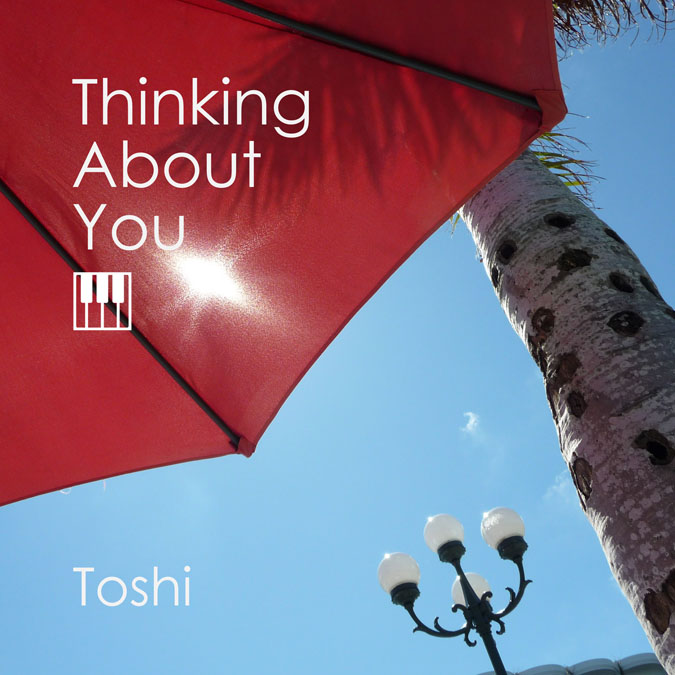 This is an original song that I was influenced by various songs while listening to "Tampabay Smooth Jazz" on the internet radio. It consists of 16-bar chord progression repetitions using tension chords.

Thinking About You (by Toshi)

A strong comp is used so that the tension chord of the piano playing in the back sounds comfortably, and the high range is emphasized by the EQ. The guitar solo has a ping-pong delay. It may be a little excessive, but this delay sound makes the guitar solo stand out from the background sound.
Midnight Rain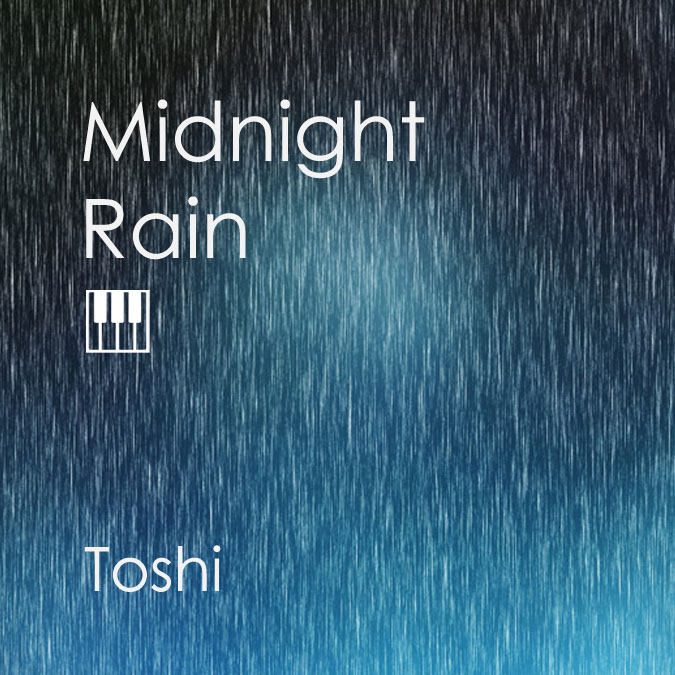 This is the first song I made for a band when I was in my twenties about 30 years ago. It's a song of midnight rain with lyrics, but I made it a piano song with strings arrangement. This includes one modulation in the second half. It was a simple chord at the time of composition, but this time I tried to focus on the chord progression. The left and right acoustic guitars are not real ones, but software sound sources. After actually playing the piano melody on the RD-88, I am adjusting the timing with the editor.

In addition, binaural processing (using Oculus Spatializer) is applied to the rain effect sound. When you listen with headphones, the sound image spreads outside your head.

Midnight Rain (by Toshi)

In the mixdown of this song, it was a difficult task to determine the amount of reverb. It's easy to add a lot of reverb, but if there is a lot of reverb in the song, the piano melody will sound kinky, but if there is less, it will sound poor. I don't know if this mix is the best.
Sitting in front of my DAW and doing all sorts of trial and error, this task is endless. Even if I complete it, I find a place I want to fix, and I will repeat it again. It feels like it won't be completed forever. It may be better to decide the time and complete the version at that time. Is it the same for professionals?
My Delight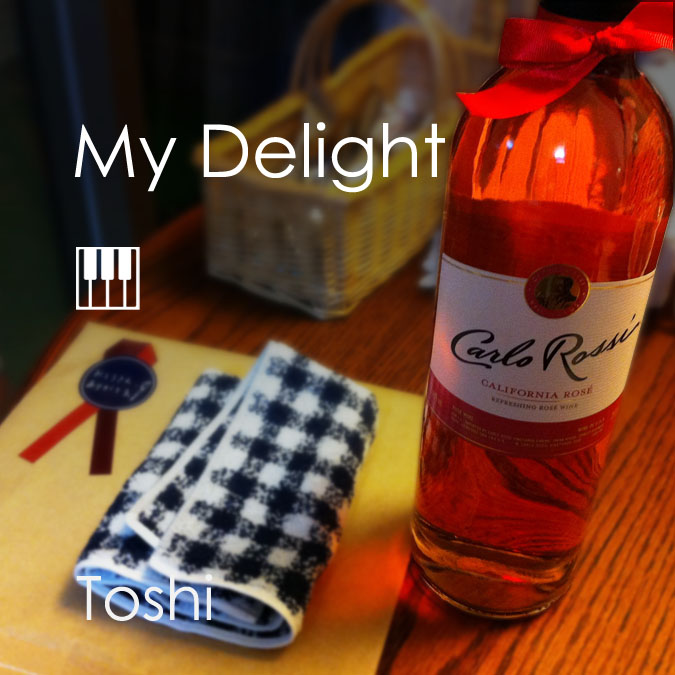 It is based on a song that I made when I was young. At that time, I wanted to make it look like Japanese POP artist Tatsuro Yamashita, but this time I made it a piano song, so it has changed a lot. Minor third modulation is performed in the middle of the song, and it drops one step immediately, so it makes a strange transition. (C -> E.flat -> D.flat)

My Delight (by Toshi)

Lasting Memory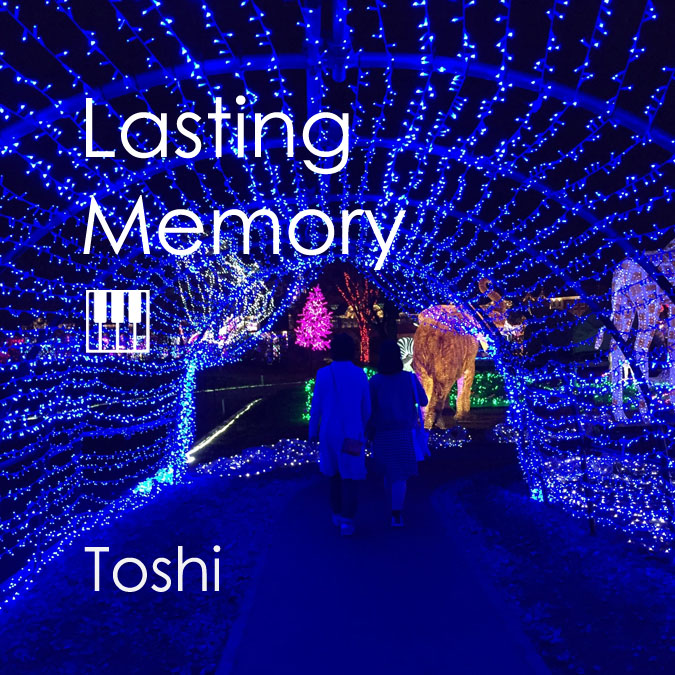 Production is in progress. I have decided the title. When I changed the bass to back beat, it became Smooth jazz-ish. I am modifying the piano notes I actually played on the RD-88 with the MIDI editor. The piano sound of RD-88 is better than the software sound source, so I tried to record it in analog instead of MIDI, however, I gave up analog recording because I am not good at piano and often make mistakes. Someday, like Brian Culbertson, I'd love to record on Mason & Hamlin's real piano.
I put in Soprano Sax and Flugelhorn and played the same melody as the piano.


Prototype(by Toshi)

Effect pedal sound samples
This is a sound sample of the effect pedal used in the above two songs.
Creamy distortion of self-made BB-Preamp
I think BB-Preamp's own work is easy to use for solos because of the clear distortion.

Thinking About You outro solo, guitar tone 10 (MP3)


Midnight Rain outro solo, guitar tone 5 (MP3)


My Delight Outro Solo, Stratocaster, Mid PU, Tone 10 (MP3)

Mild Tone of self-made VEMURAM Jan Ray
The mild tone of the Les Paul front pickup is lightly distorted using the self-made surface-mounted mini size Jan Ray.

Thinking About You Interlude Solo, Guitar Tone 8 (MP3)


My Delight Unison Melody, Guitar Tone 4(MP3)

Fast wah followability of self-made MXR Envelop Filter
The self-made MXR Envelop Filter can follow fast rhythm phrases that you can't do with an actual wah pedal.

Thinking About You Wah Rhythm (MP3)

Natural Compression of self-made Keeley Compressor Direct Mix
The self-made Keeley Compressor Direct Mix has almost no feeling of compression even when I strumming a rhythm guitar.

My Delight Intro Rhythm Guitar (MP3)

Equipment used
DAW: Studio One Professional
Audio i / o: Steinberg UR22mkII
MIDI Keyboard: Roland RD-88
Headphone: SONY MDR-7506
Monitor speakers: YAMAHA MSP3
Software drums: BFD3
Other Software Sound Source: Included with Studio One
Guitar1: Gibson Les Paul Standard '20
Guitar2: Fender American Professional II '20
Bass: Fender Jazz Bass '85 (direct input to UR22mkII)
Pedal board: Self-made, the photo at the bottom of this page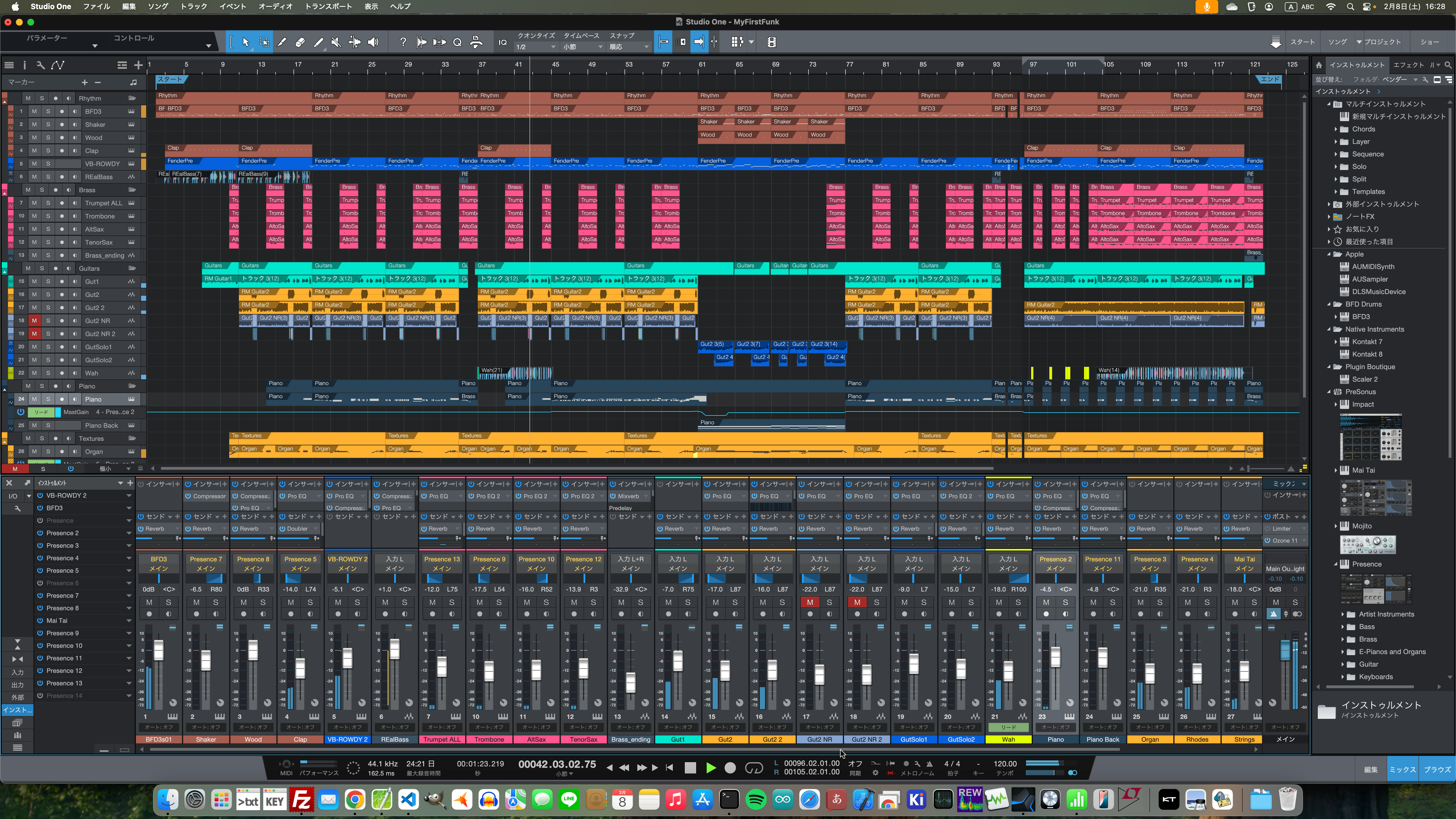 YouTube: Smooth Jazz cover songs
For the last few years, I've been addicted to Smooth Jazz pianist / trombone player "Brian Culbertson". I love his album "Another Long Night Out" performed by famous musicians such as Alex Al, Michael Brand, Chuck Loeb and Lee Ritenour.
I liked it too much, so I tried to cover 3 songs from this album. BFD3 is used for the drum sound source, and "Studio One 4.5" is used for the DAW. The audio interface issmall "Steinburg UR22mkII".
I play the bass and guitar myself. I'm not good at playing the piano, so I modified the MIDI data I actually played. All other instruments such as drums are programmed byDAW's MIDI editor.