Recording at home using self-made effect pedals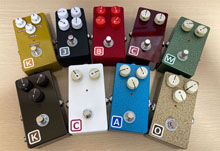 This is a list page of the effect pedals that I made. You can see articles on how I made them for each board type (universal board, through hole / surface mount printed board) and enclosure size (normal, mini).
Find an article about your favorite effect pedal.

Smooth jazz songs (My own composition)
[New release]

Have a wine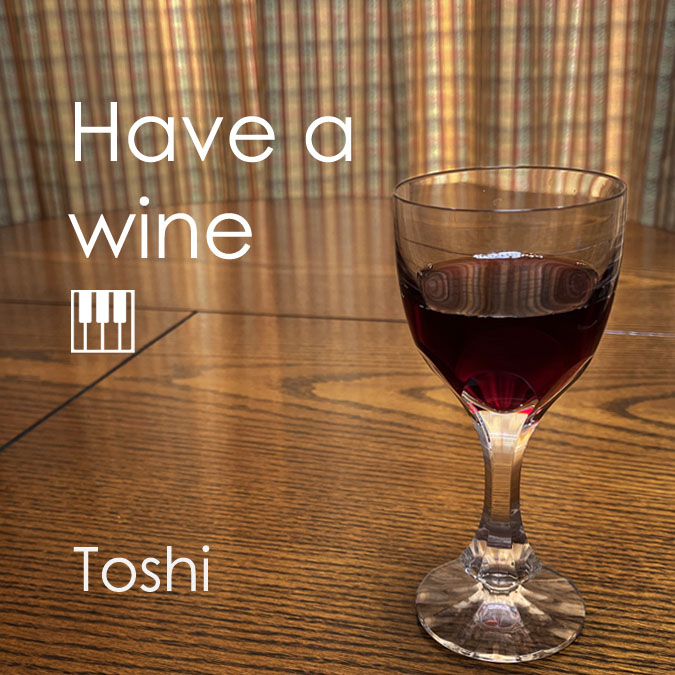 This is a song about getting tipsy from wine. This song makes extensive use of the automation features of the DAW (StudioOne 5). The wah-wah guitar sound on the left is difficult to play by actually pressing the wah-wah pedal, so I used automation to change the EQ frequency to get the desired effect. For the bass sound, I combined the software bass "Rowdy", the DAW built-in synth bass "MaiTai", and the slap that I played myself. The horn is a trombone that comes with a DAW, and the volume is controlled by automation to approximate the actual performance.
I used "iZotope Ozone 11 elements" for mastering. Although it is a simple version with limited operations, the maximizer maximizes the loudness and magically creates a modern sounding. (Sept. 2023)

Have a wine (by Toshi)

Daydream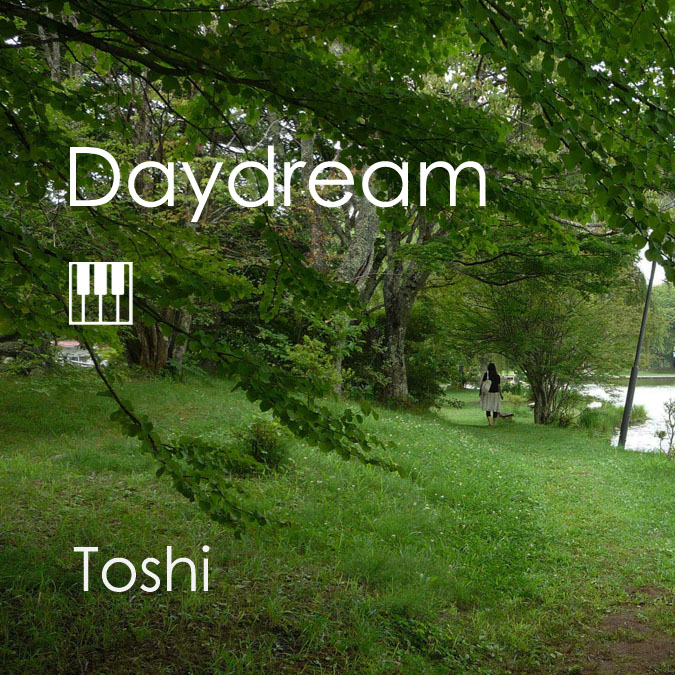 It is a song with the image of the song title (daydream). I made the chord progression of the verse part elusive, and intended to give a sense of fantasies. I use my self-made MAD Profesor auto wah for the riff. The solo of the second chorus harmonizes three voices with my self-made octaver. Recently, I bought a mini keyboard (M-Audio Keystation 32), so I used it to input this song. I wanted to make the song more funky, but maybe because I'm not funky, the result is like this. I would like to expand the image and improve the FX. (Aug. 2023)

Daydream (by Toshi)

Towards Tomorrow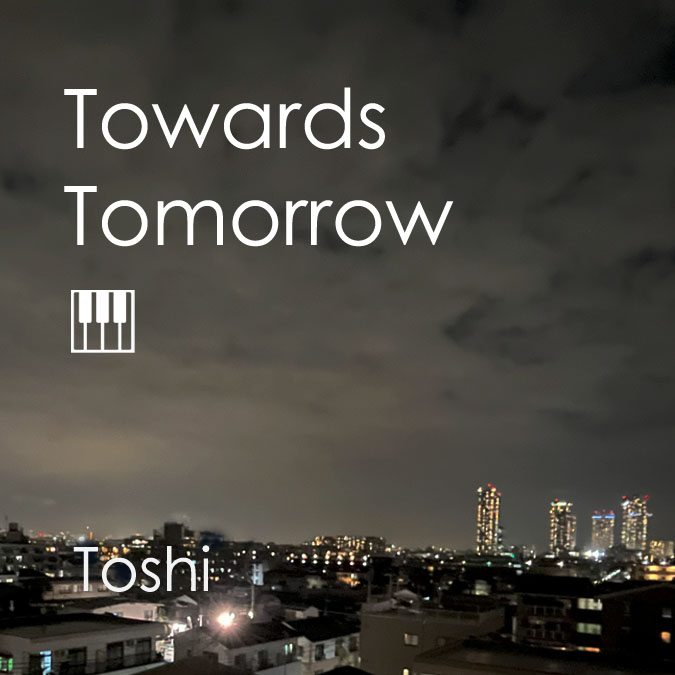 It is a song that heals the tiredness of the day. This song starts with guitar cutting with chorus/flanger. The second chorus is a distorted guitar solo (two voices). I've been working from home with telework. Under such circumstances, I put the feeling that "I'm exhausted today, but I'll do my best tomorrow as well." This time, the sound is created by changing the filter frequency of the synth sound source "MaiTai" using DAW automation. Except for the bass and guitar, all sound sources come with StudioOne. I use my own DirectBlendComp for the cutting guitar compressor, and my own Presettable BB-Preamp for the solo distortion. The intro chorus/flanger is a DAW effect. It is not my own analog chorus. (July 2023)

Towards Tomorrow(by Toshi)

Merry Waltz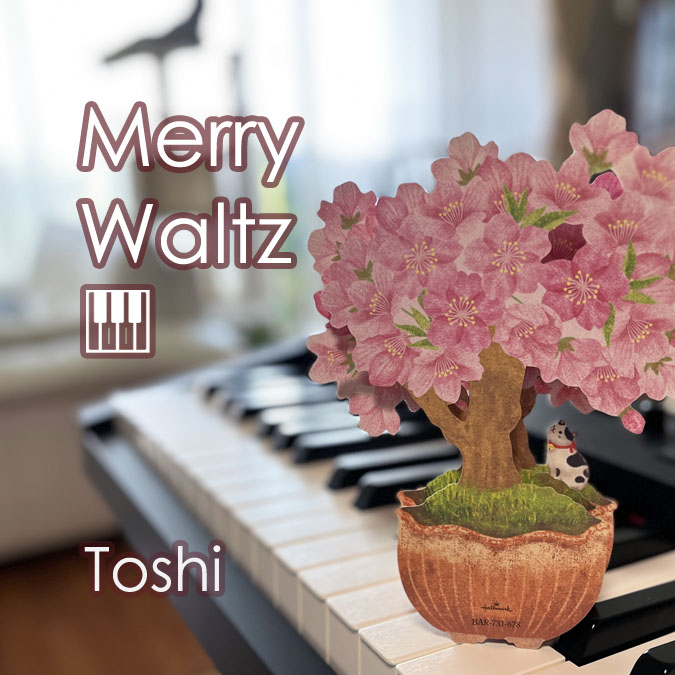 I made a gentle song with the sound of Rhodes. This is my first waltz. I liked the sound of Rhodes when I was a child, and I often listened to Richard Tee and Donald Fagen. I'm playing with a Roland RD-88, but the notes are captured via MIDI, and the sound source is the SuiteCase MK I included with StudioOne. It starts with a gentle waltz melody, but the verse is changed to a minor third to make it sound like SmoothJazz. Only 8 bars in the middle include a guitar solo using a self-made octaver pedal. The soprano sax harmonized with Rhodes is also included with StudioOne..(July 2023)

Merry Waltz(by Toshi)

Good Mood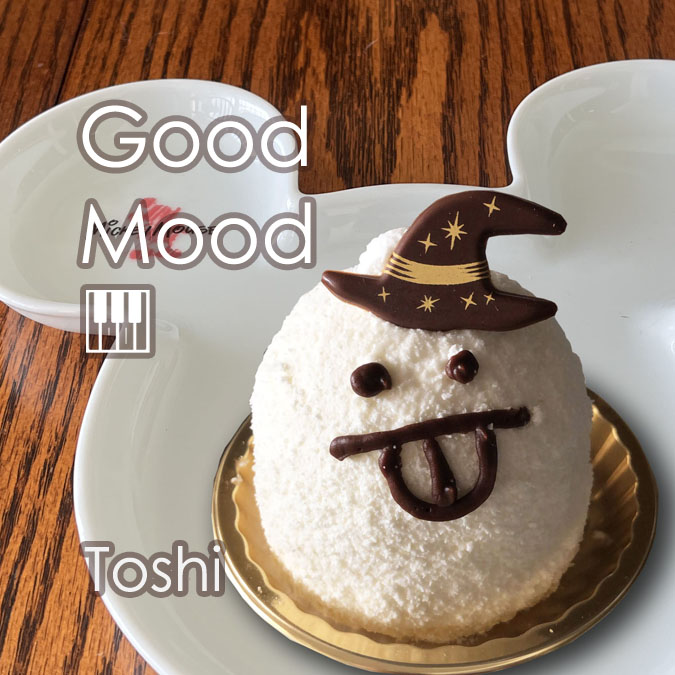 This month, I was in a good mood and made the second song. The title is "good mood" as it is. In the previous song Quiet Sundown, I made a song with a strong programmed feeling, so this time I tried to go back to the basics of the band. It's a common chord progression, and the piano melody is easy, so I'd like to enjoy changing it in various ways. Piano is a software instrument included with Studio One. I used Impact, a sampler that comes with StudioOne, and put in some claps and an R&B female voice. Horn section, B3 organ, wah guitar, etc. are fully included.(June 2023)

Good Mood(by Toshi)

Quiet Sundown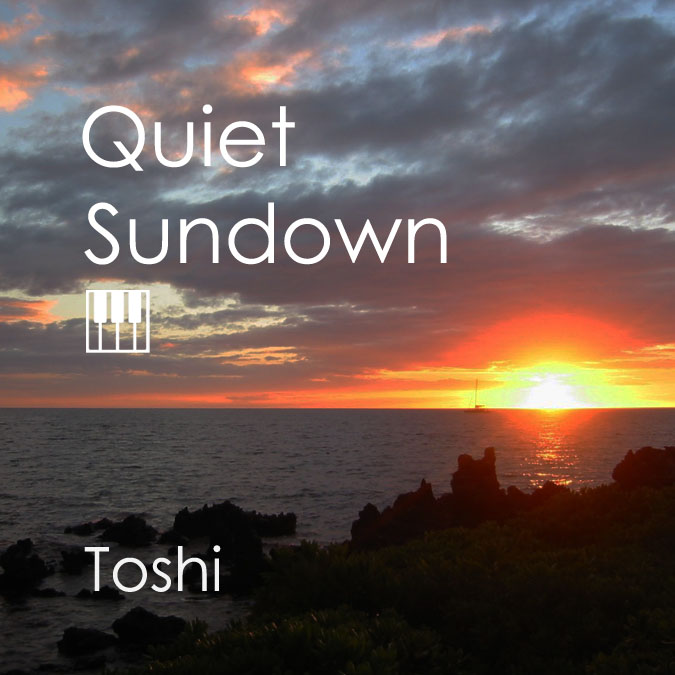 New song release! . I'm using a TR808 drum machine style rhythm box (sound source included with Studio One). It's a song that continues with the same chords all the time, imagining the end of the day and the quiet setting of the sun. I tried to make the trumpet legato phrase memorable.
Songs like this would be boring if we didn't have the ability to play it, and I think this is the most difficult part. Piano is a sound source that comes with Studio One.
I think I can do better melody composition and guitar playing, so I would like to enjoy various trial and error and change it. (June 2023)

Quiet Sundown(by Toshi)

Mico's Dance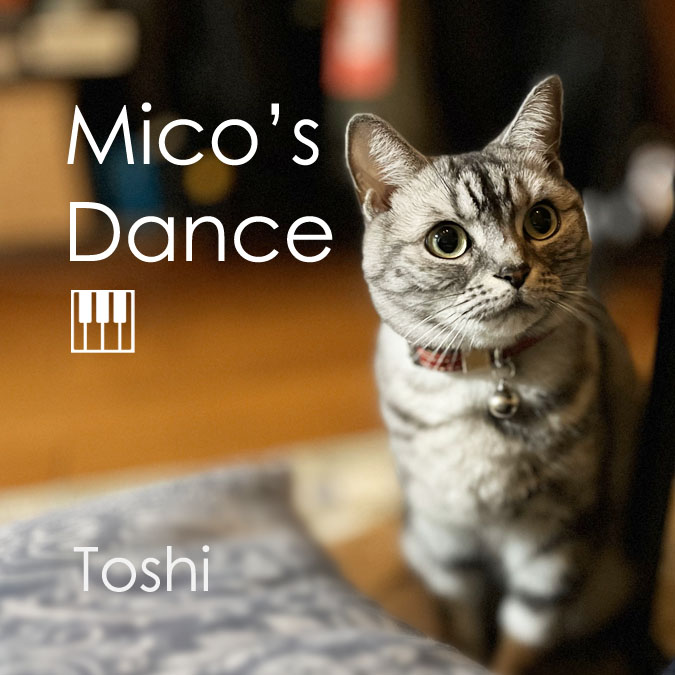 It's a song that my cat, Mico, dances while shaking her butt. I play the lead part on an octave playing guitar (Gibson Les Paul). It sounds like an octave playing, but I actually play single notes through the self-made octave pedal. (The octave sample sound source is here). The second half is made like a piano jazz live. The sound effect contains the sound of Mico's bell recorded with my iPhone. The piano sound is played using Roland RD-88. (May 2023)

Mico's Dance(by Toshi)

Beyond the Sky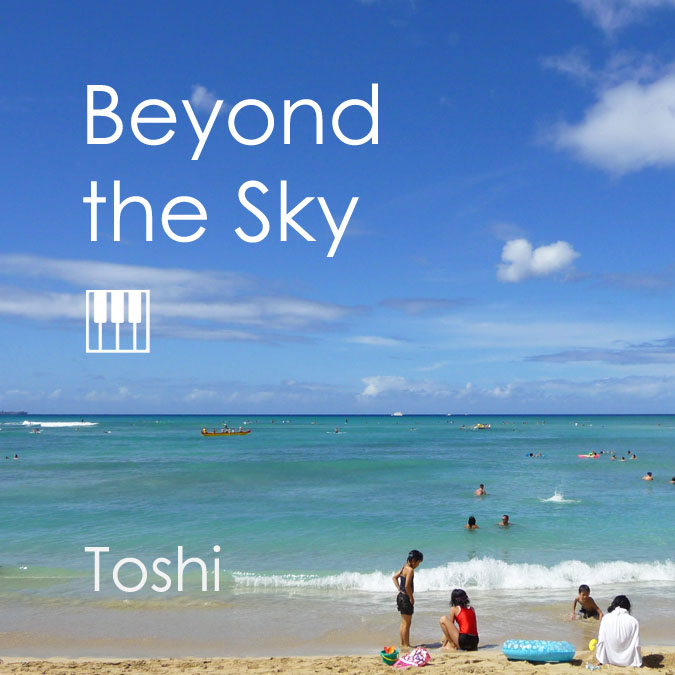 As the title of the song suggests, it makes me want to fly beyond the blue sky. I don't think distorted guitars are used in the Smooth Jazz genre, but I tried put it in with a single note backing. The piano sound is played using Roland RD-88. (Sept. 2022)

Beyond the Sky(by Toshi)

Happy Saturday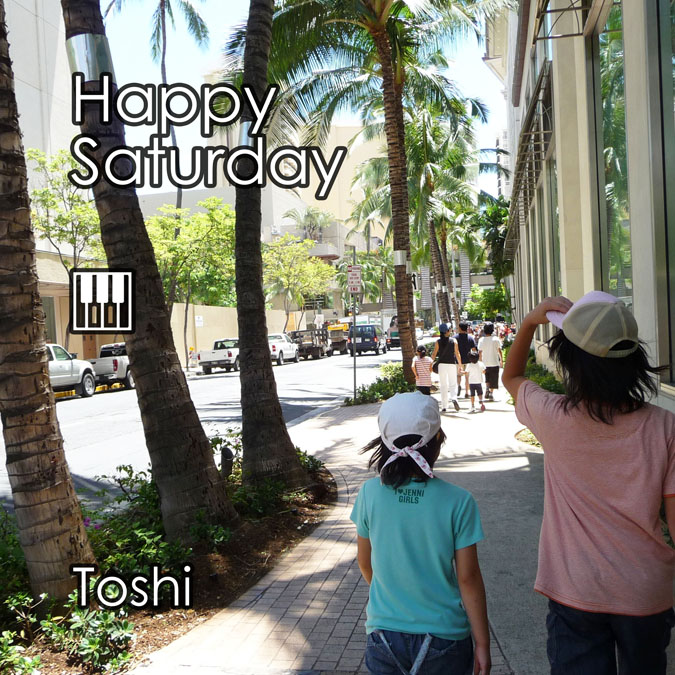 This song depicts a sunny Saturday, with two children in the lead, going out to play in the city. When we get a little tired, we take a rest in the shade and start walking again. After enjoying the day, everyone ends with a high five. The piano sound is played using Roland RD-88.
(Aug. 2022)

Happy Saturday(by Toshi)

Lasting Memory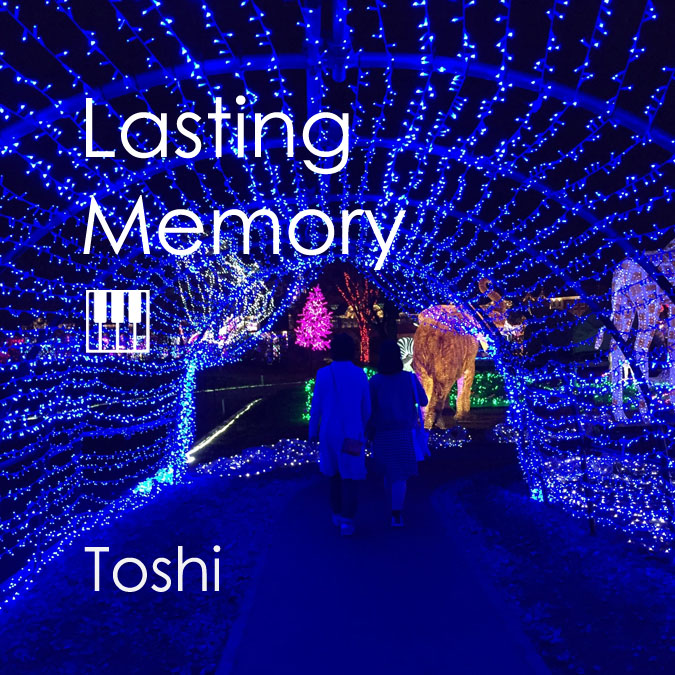 This is a song that depicts how unforgettable memories are revived. At the end, memories become one light and continue long and far. The piano sound is played using the software instruments included with Studio One 5. (Jul., 2022)


Lasting Memory(by Toshi)

Thinking About You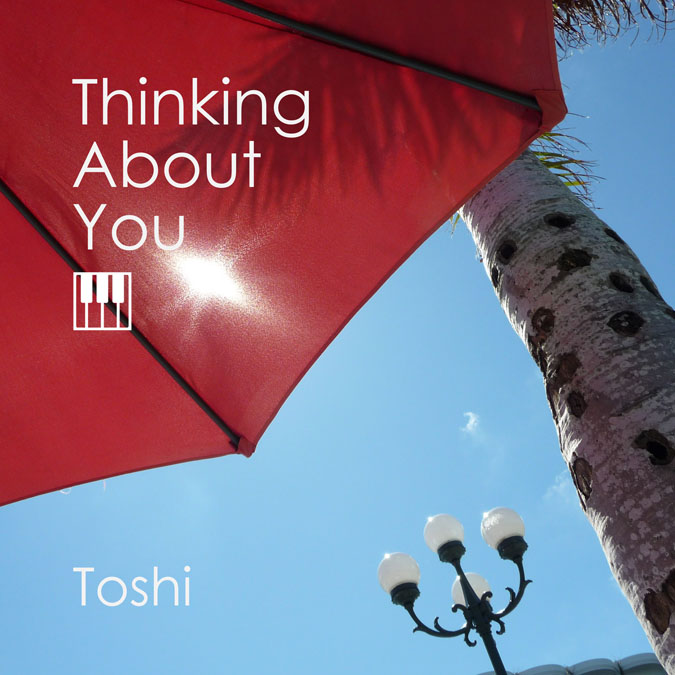 This is my own song that I was influenced by various songs while listening to "The Wave Smooth Jazz Tampa Bay Florida" on the internet radio. It's a song about sitting on a couch thinking about someone. The phrase is a repetition of 16 bars, and it contains the feeling of thinking over and over again. The piano sound is played using the software instruments included with Studio One 5. (April. 2022)


Thinking About You (by Toshi)

Other genre songs (My own composition)
My Delight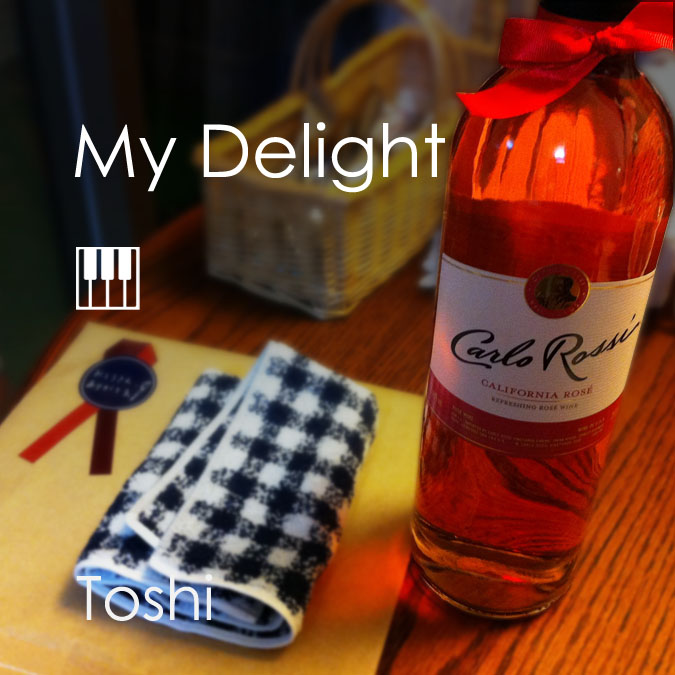 It is based on a song that I made when I was young. At that time, I wanted to make it look like Japanese POP artist Tatsuro Yamashita, but this time I made it a piano song, so it has changed a lot. Minor third modulation is performed in the middle of the song, and it drops one step immediately, so it makes a strange transition. (C -> E.flat -> D.flat) The piano sound is played using the software instruments included with Studio One 5.

My Delight (by Toshi)

Midnight Rain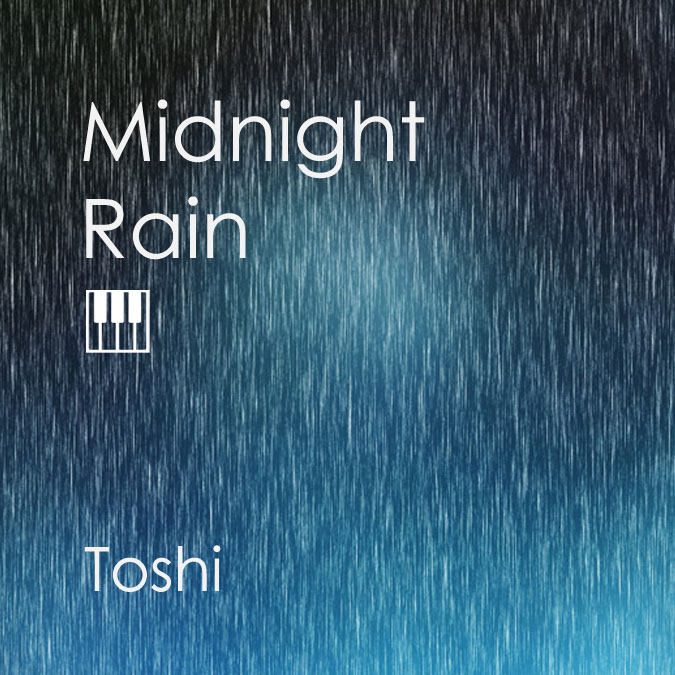 This is the first song I made for a band over 30 years ago when I was in my twenties. It's a song about the rain falling quietly in the middle of the night.

Binaural processing (using Oculus Spatializer) is applied to the rain effect sound. When you listen with headphones, the sound image spreads outside your head. The piano sound is played using the software instruments included with Studio One 5.

Midnight Rain (by Toshi)

Tips of recording at home
Using RD-88 as an external piano tone generator
The software piano sound source (supplied with Studio One) sounds distorted when the EQ is raised to High, so I was considering purchasing a piano sound source (Keyscape) that has a good sound. I am hesitant because it is quite expensive.
I use a Roland RD-88 as my master keyboard. The RD-88 is used by Brian Culbertson in Studio B at "The Hang LIVE" every Friday night (Saturday morning here in Japan) and it sounds great.
Therefore, in "Happy Saturday" posted above, I sent the pre-programmed MIDI piano track from the DAW to the RD-88, returned the analog sound of the RD-88's GrandPiano (preset 1) to the DAW, and recorded it.
The sound quality of the piano has definitely improved. In the future, I will try to use this method when mixing down.
Effect pedal sound samples
This is a sound sample of the effect pedal used in the above two songs.
Creamy distortion of self-made BB-Preamp
I think BB-Preamp's own work is easy to use for solos because of the clear distortion.

Thinking About You outro solo, guitar tone 10 (MP3)


Midnight Rain outro solo, guitar tone 5 (MP3)


My Delight Outro Solo, Stratocaster, Mid PU, Tone 10 (MP3)

Mild Tone of self-made VEMURAM Jan Ray
The mild tone of the Les Paul front pickup is lightly distorted using the self-made surface-mounted mini size Jan Ray.

Thinking About You Interlude Solo, Guitar Tone 8 (MP3)


My Delight Unison Melody, Guitar Tone 4(MP3)

Fast wah followability of self-made MXR Envelop Filter
The self-made MXR Envelop Filter can follow fast rhythm phrases that you can't do with an actual wah pedal.

Thinking About You Wah Rhythm (MP3)

Natural Compression of self-made Keeley Compressor Direct Mix
The self-made Keeley Compressor Direct Mix has almost no feeling of compression even when I strumming a rhythm guitar.

My Delight Intro Rhythm Guitar (MP3)

Equipment used
DAW: Studio One Professional
Audio i / o: Steinberg UR22mkII
MIDI Keyboard: Roland RD-88
Headphone: SONY MDR-7506
Monitor speakers: YAMAHA MSP3
Software drums: BFD3
Other Software Sound Source: Included with Studio One
Guitar1: Gibson Les Paul Standard '20
Guitar2: Fender American Professional II '20
Bass: Fender Jazz Bass '85 (direct input to UR22mkII)
Pedal board: Self-made, the photo at the bottom of this page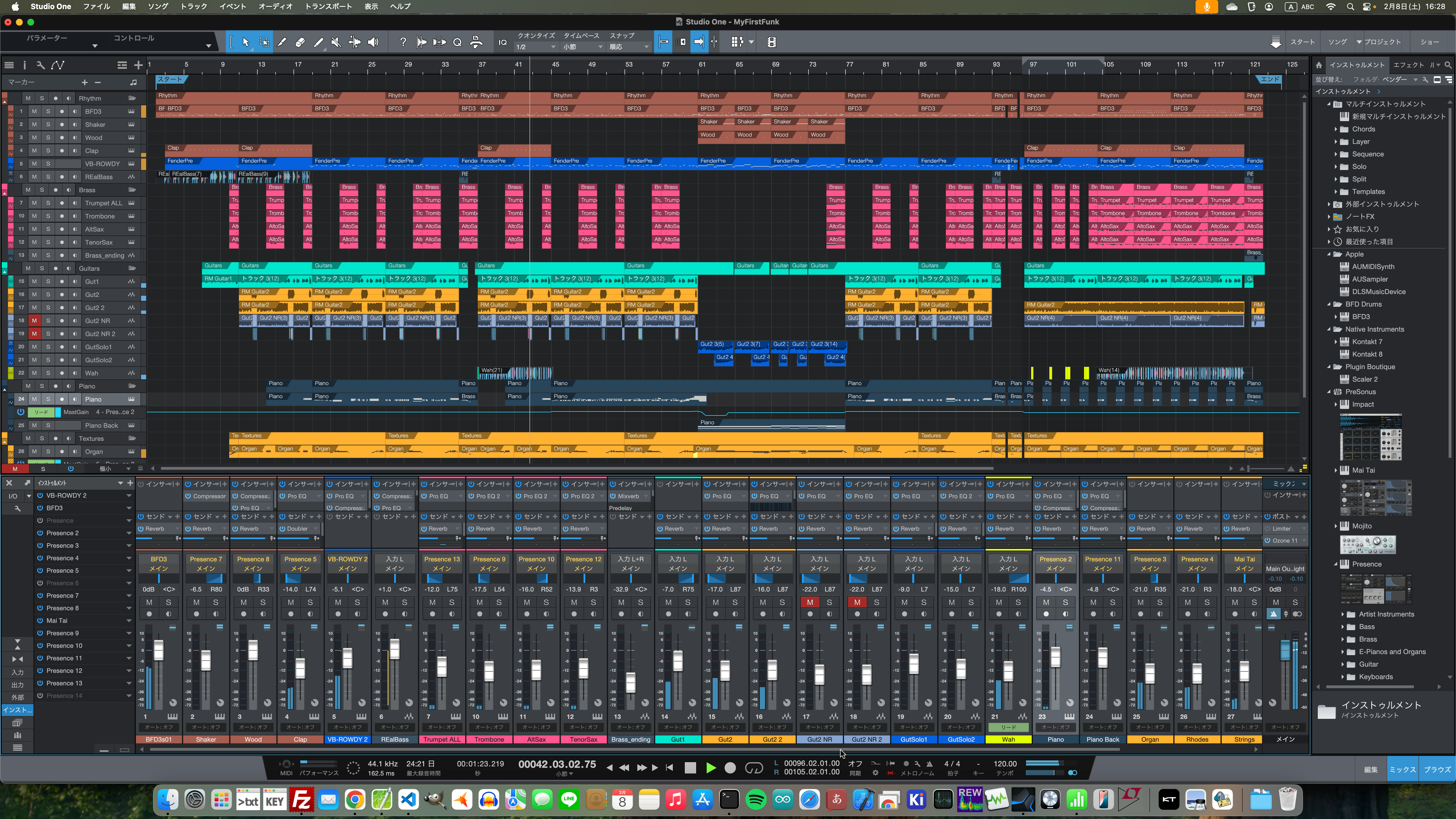 Smooth Jazz songs, my own composition
For the last few years, I've been addicted to Smooth Jazz pianist / trombone player "Brian Culbertson". I love his album "Another Long Night Out" performed by famous musicians such as Alex Al, Michael Brand, Chuck Loeb and Lee Ritenour.
I am inspired by his music and creating my own smooth jazz songs. BFD3 is used for the drum sound source, and "Studio One 5" is used for the DAW. The audio interface issmall "Steinburg UR22mkII".
I play the bass and guitar myself. I'm not good at playing the piano, so I modified the MIDI data I actually played. All other instruments such as drums are programmed byDAW's MIDI editor.